Characters
Contents

Contents (Universe)


Contents (Real World)

George Lopez timeline
November 9, 2009
The late-night talk show Lopez Tonight starring George Lopez premieres on the TBS cable network; the show aired four times weekly (Mondays thru Thursdays) at midnight, both Eastern and Pacific.
November 20, 2010
George Lopez Wiki's goal of 139 pages has been reached.
August 10, 2011
TBS cancels Lopez Tonight after 2 seasons (266 episodes were broadcast) due to poor ratings.
July 20, 2013
August 5, 2014
FX cancelled the Saint George series after one season (10 episodes) due to poor ratings.
March 30, 2015
George Lopez's latest TV series, Lopez a semi-autobiographical single-camera sitcom, preimiered on the TV Land network.
May 11, 2022
November 4, 2022
The NBC sitcom series Lopez Vs. Lopez is set to premiere with the first season.
Wiki History
August 8, 2008
George Lopez Wiki was created.
October 30, 2010
October 16, 2011
George Lopez Wiki's main page was completely redesigned.
April 8, 2012
George Lopez Wiki's main page was redesigned again.
February 16, 2013
George Lopez Wiki's main page made its third major redesign.
January 1, 2017
The page has gone under a fourth major redesign, particularly to the main page, the episodes pages, and the character, actor and episode templates.
Communicate
Check out the community portal to see what the community is working on, to give feedback or just to say hi.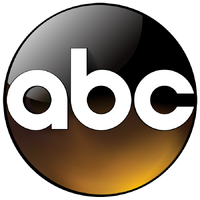 Angie Lopez
Angela "Angie" Lopez is one of the main characters of the series. Se is the son of Vic and Emelina Palmero. Angie married George and had two children, Carmen and Max. Read more: >>
Create New Article
To write a new article, just enter the article title in the box below.
News/New pages
Need Help?
Adding Content
Latest Feeds
Opinion Poll